Community | Special Needs
Helping Families & Children In Need
Many of our staff are directly impacted by autism in their communities and we work tirelessly to help families and schools who are most affected by Autism. Many traditional schools are not equipped to deal with autistic children, and we are highly motivated to address this. Our immediate goal is to establish a scholarship fund that will allow families to place their children in an environment where they can thrive and learn as all children deserve.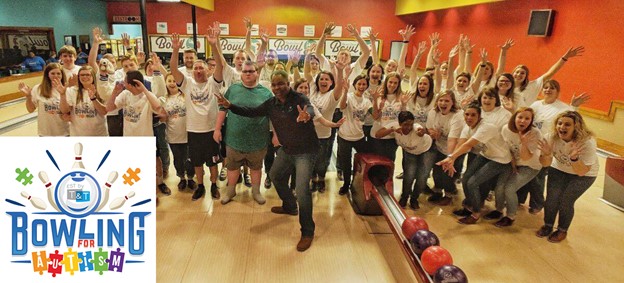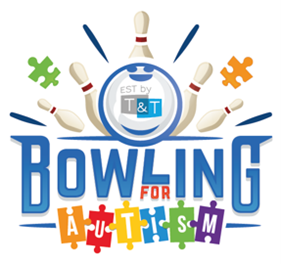 Bowling For Autism
T&T Creative Group is committed to raising awareness and support for Autism. We want to have a direct impact on our local community, so we give the money directly to those who are in the trenches working to make the lives of autistic individuals better.

The purpose of this event is to raise money and awareness for our local North Carolina schools with Autism classrooms. The demands are increasing every year on our Autism teachers, but they are not receiving any additional funds or equipment to teach. T&T Creative Group is committed to helping close this gap.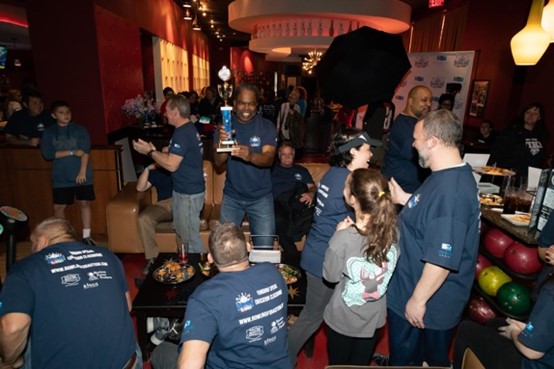 Your support helps our students take monthly life skills field trips and provides access to technology for easier learning. Our long-term goal is to help fund every public school in North Carolina.
Since 2015 we have raised over $50,000 in money and technical devices for local classrooms that serve our children with special needs.

The next bowling for Autism event is planned for Monday April 3rd in Raleigh, North Carolina. We plan to expand to other towns soon after starting with Wilson, North Carolina.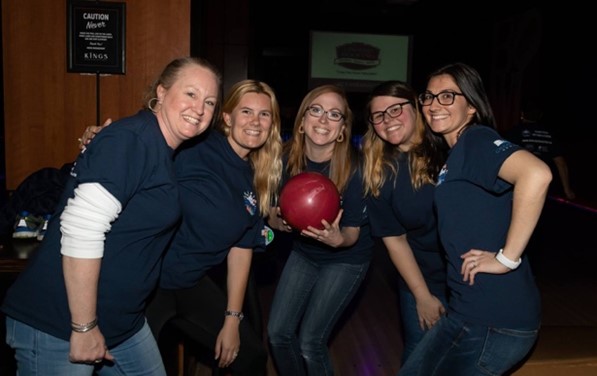 Harmony Inclusion Playground
The Harmony Playground at East Clayton Community Park (Clayton, North Carolina) was designed by Chris Hilt of CLH Design, PA, and is a state-of-the-art, one-of-a-kind inclusion playground entity.

We (T&T Creative Group) joined this project in 2015 to help raise over 1 million dollars that enabled the playground to be developed in 2020. Significant funds were donated along with technical skills such as graphic design, web development, video production and project management that helped get this project accomplished! Our team also manages an annual golf tournament for the local community that pays for ongoing maintenance costs.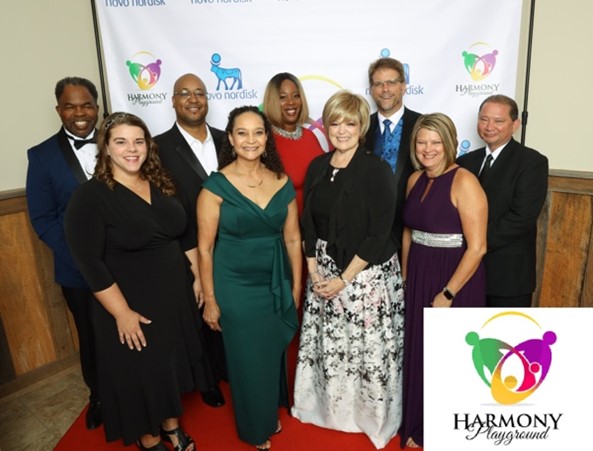 This wonderful playground:
Enables children of ALL abilities to play together and develop the wide range of skills needed to be successful in the world; big muscle play, manipulative play, pretend play, creative arts play, sensory play, and quiet play.
Provides all children and their families with a sensory-full, safe play facility and an inclusive environment to connect.
Educates all on various disabilities, injuries and chronic illnesses that may challenge others and give support on how to positively interact with them through inclusion play.
Showcases a Universal Design (verses only Accessible Design) in compliance with the Americans with Disabilities Act in regard to play equipment, ground coverings and access methods and is adequately inclusive for furthering cognitive, emotional, physical, visual, auditory, and other sensory skill sets to enhance the development and growth for children of all abilities.
Serves as a destination location for surrounding counties and visitors as well as an attraction for relocating families and will be a resource for economic progression in the community.
The Harmony Playground is located on two acres contributed by the Town of Clayton on the East Clayton Community Park Site.
Gabi's Grounds
Gabi's Grounds mission is to EMPOWER the SPECIAL ABILITIES COMMUNITY to find their place in the world and ENJOY FULFILLMENT in everything they do.
They promote equal access to persons with disabilities in our workplace. They create market value that includes everyone in an enriched community while providing great coffee and a unique customer service experience.
We (T&T Creative Group) donate monetarily to Gabi's Grounds and also have them as one of our annual golf tournament beneficiaries! Our goal is to raise over $10,000 for them annually.